Hire Experienced Pest Control Modbury North Experts Today!
Pest control is very necessary for the well-being and safety of your family, property and pets. Pests have a very bad impact on life as they are the main cause of the spread of multiple diseases and a variety of damages to property.
Also, they can damage some of your belongings in many ways. Therefore, Micks Pest Control is here to provide the best pest control services here in Modbury North. You just need to call us to make a booking for your pest control process. Our Pest Control Modbury North team has every resource required to eradicate pest infestations from homes, businesses, hotels, backyards and gardens.
Same Day Pest Control Services in Modbury North, SA
Our company is providing same-day pest control services to the people of Modbury North. This is because we know how annoying pest infestations are and how bad they can affect you. So, we brought you same-day pest control services, to save you from the harmful outcomes of pest infestations. We try to deliver our services within a few hours of the booking.
Domestic Pest Control – Our domestic pest control services are highly effective and available at a very affordable price. So, get it now from us.
Commercial Pest Control – Commercial places have a high risk of getting pest infestation which can be very dangerous. Therefore, we are providing quality pest control service for the people of Modbury North.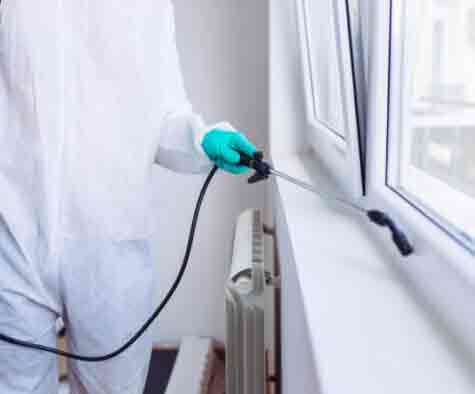 Services We Offer To The People Of Modbury North
We are offering a variety of pest control services to the people of Modbury North. Our services are as follows:
Bed Bug Control
If there are bedbugs in your house then there can be many risks. Bed bugs not only spoil your sleep but can also harm your health a lot! Hire our bed bug control service today and get rid of bed bugs.
Wasp Pest Control
Wasps make very annoying sounds and may annoy you in other ways too. Therefore, get a wasp treatment now from our pest control team.
Woodworm Treatments
It may be a huge threat for you if you have a woodworm infestation at your place. So, get a woodworm treatment from us soon.
Fly Pest Control
Our pest control service team offers the best flies control. Flies are not good at all to have at home as they may lead to a lot of diseases. So, get our help as soon as possible.
Cockroach Removal
Cockroaches can be very dangerous. They can cause a lot of diseases and irritate you in many ways. So, get cockroach extermination services as soon as possible, otherwise, problems will increase every day.
Spider Removal
Spider webs are too annoying and bad to have at home and some spiders are poisonous. They can be very harmful. So get rid of them soon, and call to our spider removal expert for help.
Tick Extermination
Tick extermination is very necessary to get rid of the harmful effects of ticks on our heads. So, get tick extermination service from us.
Moth Pest Control
Moths are one of the most annoying and dirty insects. They can defame your beautiful wall in many ways. So, get rid of them soon, and ask for our help.
Bee Pest Control
If a bee stings you, you may go through a lot of allergic reactions which can be very bad. So, exterminate bees from your place before they do something bad to you. Call to our bee removal specialist today!
Rodent Control
Rodents are filthy pests that may lead to a lot of destruction. Therefore, remove them by booking us for rodent treatment services.
Flea Control
Fleas are one of the main reasons for a lot of allergies and the spread of deadly diseases like typhoid. Therefore, it is necessary to get rid of fleas. So, get a flea control service from us soon.
Silverfish Control
Silverfishes feed on clothes and paper. Hence, they can damage your clothes, carpets, bed sheets and documents. So, get a silverfish control service from us here in Modbury North.
Why Are We Special For Pest Control In Modbury North, Adelaide?
Micks Pest Control has been providing quality pest control services to the people of Modbury North for a long time. We are special due to the following reasons:
We are available 24*7 and also provide emergency pest control services in Modbury North.
Same-day pest control services are also available for our local customers from Modbury North.
Our team has high skills and uses hi-tech equipment to provide you with precise solutions for pests.
All of our services are available at very cheap or affordable prices.
We assure you that you will get quality and effective services and there will be no harm to your property.
Why Do You Need Expert Pest Control Services?
Professional pest control is a very necessary action in case you are having severe pest infestation at your place. This eliminates the rising threats of pests which can harm you very badly. Therefore, you must always go for expert pest control services. This is because the experts have high skills and innovative methods for the elimination of pests effectively. Experts will understand your problems better so they can give better solutions.
FAQ'S
Yes, you can get rid of silverfish in your wardrobe. You just need to contact us and get our services.
Yes, you can but you may not get good results as it requires high skills and experience to do so. So, call us.
Pests may affect your life very badly. So, to eliminate this threat, you need pest treatment immediately. To prevent the entry, harborage, and infestation of pests, an effective pest control system must incorporate both physical and chemical controls, along with a method for monitoring, detecting, and eradicating pests.
Case Study
2 days ago at 3 pm, we went to the house of Mr Jason. There we cleared the spider infestations from wall corners and mosquito infestations from 2 bedrooms and a kitchen. The whole work took only 45 minutes. Jason was extremely satisfied with our services and gave us 5 stars.
Why Is Modbury North, SA too good?
Modbury North is a suburb of Adelaide, South Australia located in the City of Tea Tree Gully. It is one of the fastest-growing suburbs in the area, with its population increasing by over 10% between 2016 and 2021. Modbury North is known for its vibrant community atmosphere and great local amenities. It has plenty of parks and reserves, shopping centres, schools and medical facilities for residents to enjoy. With its convenient location close to the city centre, it's an ideal place for families or young professionals looking for a suburban lifestyle without sacrificing access to all that Adelaide has to offer.
We are serving in the following locations of Modbury North
Modbury
Modbury Heights
Modbury North Dc