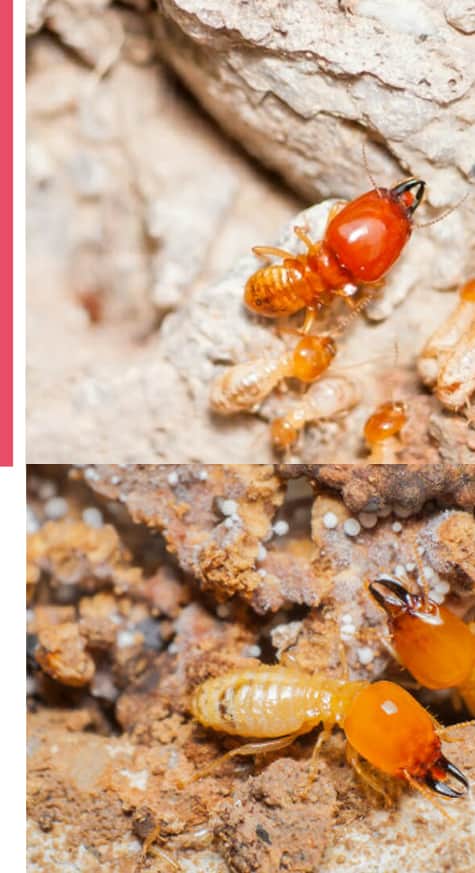 Mick's Pest Control Adelaide: Offering Quality Services in South Australian Homes
Welcome to Mick's Pest Control Adelaide, a family-owned pest control business established in 1996 to protect your premises from nasty pest infestations. if you are having rodents, cockroaches, flies, spiders, birds, bed bugs, bees & wasps, rats and mice, mosquitoes or possum infestation call us for tailored adelaide pest control services.
We use effective and latest methods to eliminate pests from your property. Our highly trained pest control technicians are ready to help you at any time. Our certified and professional team is active 24 by 7 for bookings.
As no two properties are the same, we make sure to provide customized pest management and treatment services after a complete inspection of your house. Our Pest Control experts ensure pet and human-friendly safe and non-toxic solutions. We are providing pest control services across greater Adelaide with free price quotations.
No matter if you need a pre-purchase property inspection, general pest control, blanket spot spray, or emergency pest control, we are only a call away. You can schedule us at (08) 7100 9071 for all pest control treatment needs.
Your Initial Days Pest Control Checklist
You should know the initial day's pest control checklist, calling professionals is always an option but it is also easy to follow the initial day's pest control checklist and keep pests under control. Let's see what is on the checklist so that you never have to face pest infestations.
Check if any waterlogging source is available, leakage, or humidity
Pests may slip in through the gaps and cracks. Check and close all unnecessary gaps.
Check if something in your house is their permanent food source.
They might have some places suitable for hiding and breeding, check and remove them.
Keep an eye on pest activities and symptoms
Our expert team is ready to help you now
Why You Must Call Mick's Pest Control in Adelaide?
Mick's Pest Control values every client and offers standard quality services. You can check out our pest control service reviews by our past customers. Here's what makes us unique in Adelaide:
High-Quality Service
We prefer using top-class tools and highly effective solutions for Pest Treatment.
Certified Pest Controllers
Our pest controllers are fully insured and SAI Global certified for doing pest inspections and treatments, as we hold Certificate III in Pest Management which, makes us the best among all.
Experienced Team
All of our pest controllers have years of practical experience in giving long-lasting Pest Control Treatment services in Adelaide.
Quick Support
All of our Pest Control Inspection services are open 24 by 7 for bookings. Moreover, we ensure to give you giving treatment within 24 hours of booking us.
Friendly and Affordable Service
As all of our Cheap And Best Pest Control Adelaide experts are friendly, you are free to share your needs with us. Our team has a different level of response from people in this region.

What Does Mick's Pest Control Help You With?
Our pest control experts can help you with pest treatments on both commercial and residential properties for all different pest profiles. Using advanced techniques, we offer top-class pest control in Adelaide. As all of our pest controllers are locals of Adelaide, we are well aware of all the pest's behavior and methods to eliminate them. Check out the list of pest control services we offer Adelaide-wide:
Adelaide's Most Trusted Pest Control Company:
Offering Pest Inspection, Treatments, and Removal
It's stressful to see pests around. But, worry not! With Mick's Pest Control, you can get rid of all pest issues in no time. Our pest removal experts follow the below-given process to offer the complete elimination of pesky pests.
Know Us More
STEP 1: PEST INSPECTION
We primarily begin with analyzing the pest situation at your property. During the inspection, we look for pest signs and detect pest infestation and damage. And then, customize the best-fitting Pest Control plan for you.
STEP 2: PEST TREATMENT
After finalizing the control plan, we start the treatment. It can be used as pesticide sprays, gel baits, traps, etc. As per the kind and level of pest issue, we perform the treatment accordingly. For example- for possums we use traps, for termites we apply fumigants, for cockroaches, we place gel baits, etc.
STEP 3: RE-INSPECTION, REMOVAL & DOCUMENTATION
Lastly, we sum up the service by removing the dead pests and all their droppings (including eggs, wings, mud trails, nestings, etc). Moreover, we provide documentation of the entire treatment done. Also, we share suggestions for follow-up Pest Control Treatment in Adelaide, if necessary.
Our ECO Safe Pest Control Solutions That Give Peace Of Mind To You!
Here at Mick's Pest Control, your one call can solve it all. We offer affordable and eco-safe treatments for all kinds of pest problems that you may have. Whether you need rat pest control, spider, or other biting insects like bed bugs, just call us right away.
By choosing us, you get high-quality pest control at a very competitive price. Low on the pocket and high level of peace. To get started with budget-friendly pest treatment, give us a ring at our toll-free number. Moreover, you also get free pest prevention tips from our experts. Great service, low price, and the qualified pest controller you can consider for a wonderful job.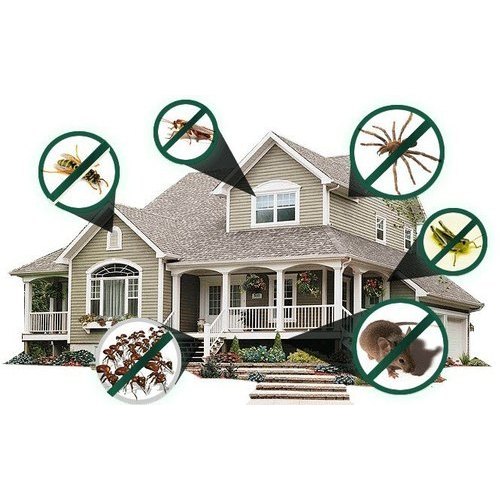 Domestic Pest Control
As a reliable pest control team for all residential places in Adelaide, we protect your health and nuisance pests. Whether you have possum nesting on roofs or ant colonies in the garden, we can help it all. Our home pest management solutions are less toxic and safe for your property, kids, and pets.
Commercial Pest Control
Being a certified company, we know how important it is to maintain a good reputation in the market. Therefore, you can count on us for reliable and cost-effective pest control. Our commercial pest management and treatments are available for restaurants, hotels, workplaces, industries, hospitals, educational institutions, and much more.
Biting Insects Treatment
We understand that dealing with biting insects can be a frustrating and uncomfortable experience, which is why we're here to help. When you choose our pest control services Adelaide, you can rest assured that we'll work quickly and efficiently to eliminate the biting insects from your property.
Our team of experienced pest control professionals uses the latest techniques and tools to quickly identify and treat any biting insect infestations in your home or business. We offer comprehensive inspection and treatment services for a variety of biting insects, including mosquitoes, bed bugs, fleas, flies, and more.
Same Day Non-toxic Pest Control Service
Mick's Pest Control is a company from which you can book a same-day Non-toxic pest control service that is quick and effective. It is possible with us only because our pest control van is ready 24/7 with all requirements for Non-toxic Pest Control. We confirm your bookings and immediately send a team for the service. Hire our experts for same day pest control in Adelaide.
Our Effective Pest Spray and Sanitization
We know that effective pest control requires the use of effective and safe pesticides. Many different types of pests require different doses of pesticides to kill them. It is important to use the correct dose for each type of pest so that you do not have any negative effects on your plants or animals.
We ensure that they are correctly formulated, which could include correct dilutions, proper combinations, or mixing. We use this knowledge and provide effective Pest Spray and Sanitization.
Over the years, people have also realized the effectiveness of our treatments as many reported even after 3-4 years of treatment there is no pest coming to their home. They just follow the tips which were given by our pest control experts after the service.
24 Hours Active For Emergency Pest Inspection Services in Adelaide, SA
Need emergency pest inspection service anywhere in Adelaide? Do you want to get a quick pest inspection and control remedy at an affordable price? If so, we can be a great help to you. Our professional pest inspection and control team stays ready all the time to serve you. We are using pre-tested and safe chemicals that are good for us and offer reliable outcomes.
Even if your property has rare pest species, we have all the necessary equipment to inspect, detect and control them. We can assure you of rapid response for bookings and calls. Moreover, you can call us immediately for short-notice bookings. We do not charge additional prices for urgent pest control needs. Be it a bird invasion, a pigeon nesting in AC, or a possum infecting your roof pipes, we can help you thoroughly.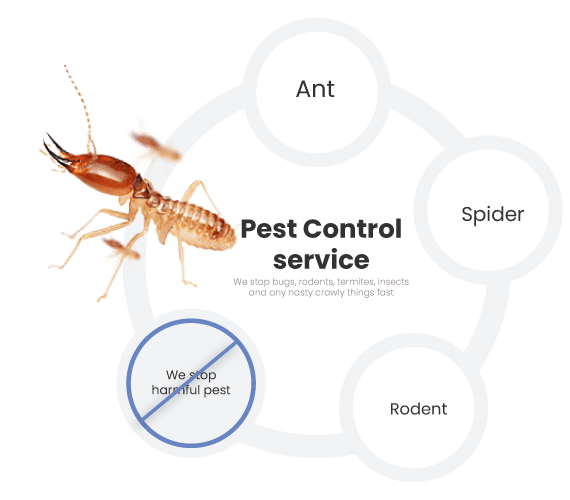 How To Identify Pest In Your Home? Some Facts, and Dangers Associated With Residential Pests
There are many ways to identify pests in your home and commercial spaces. Pests can have a very bad effect on your life, it can be serious to your health, especially for children. Every pest leaves some signs behind, of their presence on your property. So, you can check the following things to know whether there is a pest or pest infestation in your house. If you are suspecting any of the below pest signs, then do consider getting a Pest Control Inspection done.
Pest Identification Tips:
Search for grime or dust build-ups on the walls.
Pest droppings such as their wings, shredded skin, feces, etc.
Holes in your clothes and bedsheets
A stinky odour from a certain section of your residence. It can be because of a dead pest.
Wood damage may be done by termites
Jumping and scratching noises from the roof area, mainly by possums, etc.
Pests History and Facts:
Pests can quickly multiply and cause significant damage to homes and property. For example, rats can chew through wires and cause electrical fires, while termites can destroy the wooden structure of a home.
Many pests, such as mosquitoes and ticks, can transmit diseases to humans and animals.
Some pests, such as bed bugs, can cause allergic reactions and disrupt sleep.
Danger Associated With:
Some pests, such as venomous spiders and snakes, pose a direct physical threat to humans.
Pests can cause damage to homes and property, which can be expensive to repair.
It is important to take measures to prevent and control pests in residential areas to minimize the risks and negative impacts associated with pests. This can include maintaining cleanliness and proper sanitation, sealing cracks and gaps in homes, and using safe and effective pest control methods.
Our expert team is ready to help you now
We Love Making Your Home Pest Free, Call Mick's Drive Away The Pest!
We do not like pests at all, and we know that you do not like pests too, right, we are really close to you for solving any home pest and insect problems, from emergency to general pest inspection and removal services. Our company has the experience of decades, due to which we are able to do this work very efficiently. Below is the list of our special pest control you can check out now!
End Of Lease Pest Control Service
We are an Adelaide-based company that offers quality end-of-lease pest control services in Adelaide. If you live on rented premises and your lease agreement is ending soon, we can help you in returning a pest-free house to your landlord. Our end-of-lease pest treatments come with quality results and full documentation of service.
Pre Purchase Pest Control and Inspection
In case you are going to purchase a new property in Adelaide, you must schedule us for a pre-buy property inspection for insects and pests. Getting a pre-purchase pest inspection done is always a reliable choice. It will help you to closely know the location, pest chances, and which areas are damaged or need to be repaired. So, before buying the house/ workplace, feel free to appoint us for an affordable pest inspection service!
Possum Removal Adelaide
Possums are not very harmful to humans but they can irritate you by making noise and other nuisances. Mick's Pest Control is officially certified for the possum removal service. We remove alive and dead possums and provide you with protective solutions. We follow all the South Australian GOVT. guidelines regarding possums and safely removing them from your property.
Building and Pest Inspection
Building and all types of pest inspection from time to time are significant, our team takes care of your all building pest inspection and treatment services. We have a master level of expertise in inspecting and treating Timber walls, Roof voids, and exteriors, Driveways, fencing & backyard, Under-floor space, Interior, and the exterior of the building to give you a completely pest-free environment.
Quick Inspection
It includes activities such as inspecting the premises for signs of infestation, identifying the pest(s), and deciding on effective controls to reduce populations and eliminate pests. We take time and inspect the area properly before making a master treatment plan.
Master Treatment Plan
Once we've identified that there is a pest problem, the next step is to trap or kill the pests. The best way to do this is to use a form of trapping or pesticide that is specific to the pests. For example, if you have rats, use rat traps. We will master plan the treatment according to pests and proceed ahead.
Our Reliable Procedures
Not only do we call them our reliable procedures but also our friends because they help us to provide services as per your expectations. Our reliable procedures mean you will get rid of pests without any risk of chemicals and pesticides. Also, monitoring results and adjusting treatments are part of our reliable procedures.
Affordable Packages
Pest control is an important step in preventing pests from infesting your home. It will be best if you can do it with affordable packages. Trust us, we serve 10k+ people every year in Adelaide and they find our pest control packages affordable.
We Understand Your Needs, Our Pest Management is in Your Budget
When service quality and budget remain in a good ratio, then they make a better combination. We have made this true for Adelaide with our Pest Management Plans which are according to your needs, in your budget, and have long-lasting effects.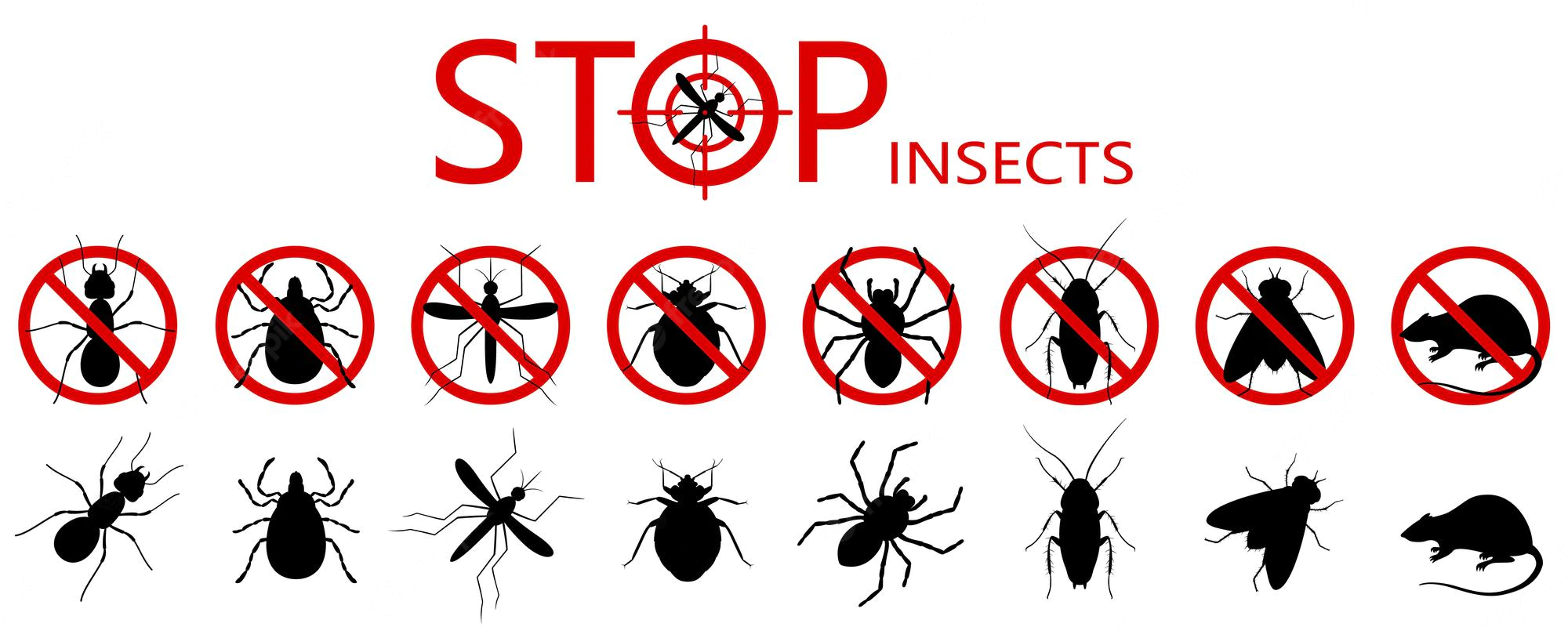 Offering Pest Control Solutions in Adelaide and its Surroundings For More Than 30 Years
We have been serving clients with the best pest control services for 30+ years now. With years of expertise and licensed Pest Control experts, we take pride in serving properties all over Adelaide and its suburbs. Below is the list of neighbouring suburbs we offer our best-grade pest control: Torrens Island, Garden Island, Wistow, Totness, Saint Ives, Petwood, and all other parts of South Australia.
Frequently Asked Questions
Get A Free Quote!
We offer a free quote for you with exciting pest control deals and discounts. Just fill out this form and our professional team will be there at your place within an hour (anywhere in Adelaide) to solve your pest issues. Also, you will get $89 extra OFF!
Our expert team is ready to help you now