Reach Out To Us For The Finest Professional Pest Control Services
The team of Mick's Pest Control in Marino has expertise in all the pest control tricks and techniques. You can recruit our professional pest exterminators at fair prices without feeling a need to bargain. Mick's Pest Control is a well-established pest control service providing agency that has been working in the pest control industry for ages.
To make sure that you have a safe experience with our Marino pest controllers, we only recruit professionals who are not only licensed but also hold a lot of experience. So, if you are looking for worthwhile pest control services then reach out to us by calling us on 08 7100 9071.
The Services That You Can Call Our Professionals For
Mosquito Pest Control
We deliver premium-quality mosquito pest control services. You can hire our professional pest controllers if you want a house with no mosquitos. Moreover, stop spending your money on mosquito repellents and call us for help.
Wasp Pest Control
Wasp pest control is very important because living around wasps can be very dangerous. Most people are allergic to wasps and can have a major reaction to any contact. But do not worry because you can call us for wasp pest control.
Woodworm Treatments
Let us help you out if your house is full of woodworms. Moreover, you should take immediate action if you think that your house is infested by woodworms. If you wait for too long then it will give them more time to destroy your furniture.
Flies Control
Now you can get rid of flies in no time because we are available twenty-four by seven to help you out. Flies can be triggering moreover they are little bacteria spreaders who can make you sick. So, reach out to us for pest control.
Cockroach Removal
Roaches are one of the most unhygienic pests. They love roaming in the dirtiest places then they go looking for food in your kitchen. Imagine how many bacterias come into your house with them. Our cockroach removal is the only solution.
Spider Removal
Our spider removal treatment will be within your budget. Moreover, we assure you that we deliver safe and secure spider removal treatment. We make sure that our products are not at all harmful to our customers and their pets.
Tick Extermination
We deliver the finest tick extermination treatment in Marino. It is well known that ticks are not only bad for you but they are bad for your pets as well. Ticks can stick to your pet's fur. This is why immediate tick extermination is vital.
Moth Pest Control
Pick up your phone and just give us a call if you are fed up with all the moths flying in your house. Moths can be the reason behind your ruined expensive fabric material. If you still have time, reach out to us now for moth pest control.
Bee Pest Control
We know that bees can cause a lot of problems for you. Therefore, we deliver immediate beehive removal services. Why are you dealing with so much trouble when you can recruit us for bee pest control services?
Rodent Control
Rodents are the most vicious pests. Not only that they are very disgusting but they are the transmitters of some deadly diseases that can make you lose your life. So, whenever you spot even a single rodent, give us a call.
Flea Control
Want a flea-free house? Your wish is our command. We deliver reliable flea control services. Not only our flea control services are highly effective but they are safe as well.
Silverfish Control
Are silverfish ruining your favourite novels? We can prevent your novels for you. We want you to know that we are just a call away and ready to serve you whenever you want.
Why Is Monthly Pest Control Necessary?
Monthly pest control is very important mainly because Marino is a pest-prone area. There are different types of pests that can infest your house and completely destroy the healthy environment in and around your house. Moreover, you spend most of your time in your house. This is why having a healthy ambience in your house is very important unless you love getting to a doctor every now and then. Not only that these pests are a big health hazard but some of them can completely destroy your house.
Domestic pest control
Having to deal with a lot of pests lately? Marino is a pest-prone area. Having more than one pest in your house is normal but even more dangerous. Therefore, we deliver domestic pest control treatment.
Commercial pest control
A commercial place owner should be well aware of the fact that pests can easily infest the place. Therefore, we also deliver commercial pest control services. We provide pest treatment for all commercial places in Marino.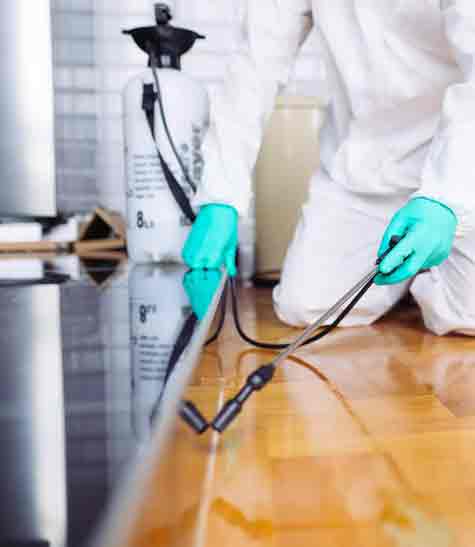 What Are The Reasons To Choose Us?
Micks Pest Control is a people's company. Our major goal has always been to make sure that our clients are comfortable and getting what they want. All we want is to be useful and helpful to our customers whenever they need us. Here are some other reasons:
Always At Service : You can reach out for our help any day and at any hour. We will always be available.
Natural And Safe Services : Our services are nature-friendly and not at all harmful for you as well as your pets.
Professional Work Ethic : We maintain our work ethic. Our team of pest controllers is highly professional.
Reasonable Pricing : The prices that we have for our services are fair. We do not believe in charging extra for unnecessary things.
Want A Pest Controller Urgently In Marino? Contact Us
We deliver emergency pest control services in Marino and surrounding suburbs. We know that there can be times when our client will have to call us urgently. In these times we want our clients to always have our support.
FAQ'S
Pests are not only a health hazard but they also damage various things in the house. Rodents and possums can damage the roof and basement. Wasps can damage walls. So, if your house has a pest infestation then you need to call us right away.
Yes, we deliver same-day pest control services as well. You can expect our team to be at your place within an hour of your booking. You are our priority.
Yes, we deliver our services everywhere in Marino and other suburbs of Adelaide. You can get the fastest pest control service from our team in Adelaide.
CASE STUDY
We went to Stevin's house for Spider removal treatment on Saturday at 11 AM. Our technician took 2 hours to eradicate all the spiders. Steven booked our annual pest control package.
What Do We Like About Marino?
Marino, Australia offers breathtaking scenery and is teeming with wildlife. It's a truly wonderful place to explore. A conservation park and a rocky shoreline surround the coastal community of Marino, which is located south of Adelaide, South Australia. With the majority of the homes having sea views and access to meandering public open areas, this neighbourhood is a fantastic spot for families to create an exciting life in a distinctive environment. Unfortunately, the area is also plagued by pest problems that can cause significant damage to crops and livestock. Pests such as rabbits, foxes, and wild pigs can cause destruction to the local environment.
We are serving in the following locations of Oakden
Kingston Park
Seacliff
Seacliff Park
Seaview Downs